Hello! As you may know, I am currently out of town. Today's post is a guest post by Mercedes from Beyond Beauty Lounge! Please show her some love!

Good Morning! I am so thrilled Heidi is allowing me to guest post on My Vanity Basics today. I have to admit I was a bit nervous and unsure if what to talk about. Then I remembered I had picked up a few of the new Wet n Wild 5 pan eye shadows at CVS a few weeks ago and hadn't used any of them yet. So today I will be showing you a quick eye look I did with the floral values palette.


Wet n Wild eyeshadow palettes have been very hit or miss for me, some a great and others junk. The good thing is even when I get a bad one it's not a big deal because these are so inexpensive and with my various drugstore rewards I usually pay hardly anything for them. When I picked up this one Wet n Wild was bogo 1/2 at CVS and each palette had a $1.00 off coupon on it. If I remember correctly before the sale and coupon these are $3.99, you really can't beat that. If you get a dud they make for good play makeup for the kids.


Having brown eyes I tend to gravitate towards purple shadows so I knew this was one I wanted to try. I have read conflicting reviews from other bloggers on this particular palette. I have to say it was just okay for me.


I didn't care much for the browbone frosted lilac color at all. It was not very pigmented and well I just don't want a frosted color in this area I would have preferred a matte shade. If I had to rate the colors in this palette I would give the base, and definer colors a C+, the eyelid and crease color a C, and the brow bone color a D. The eyelid color appears in the pan as a bright pink however it was muted on my skin and required some packing to show.


Product List:
Primer: Wet n Wild Fergie Take on the day
Eye shadow: Wet n Wild Floral Values
Liner: Rimmel London Exaggerate Liquid Liner in black
Lashes: Favulash human hair lashes in 4001 Davao
Mascara: CoverGirl Bombshell Volume in Black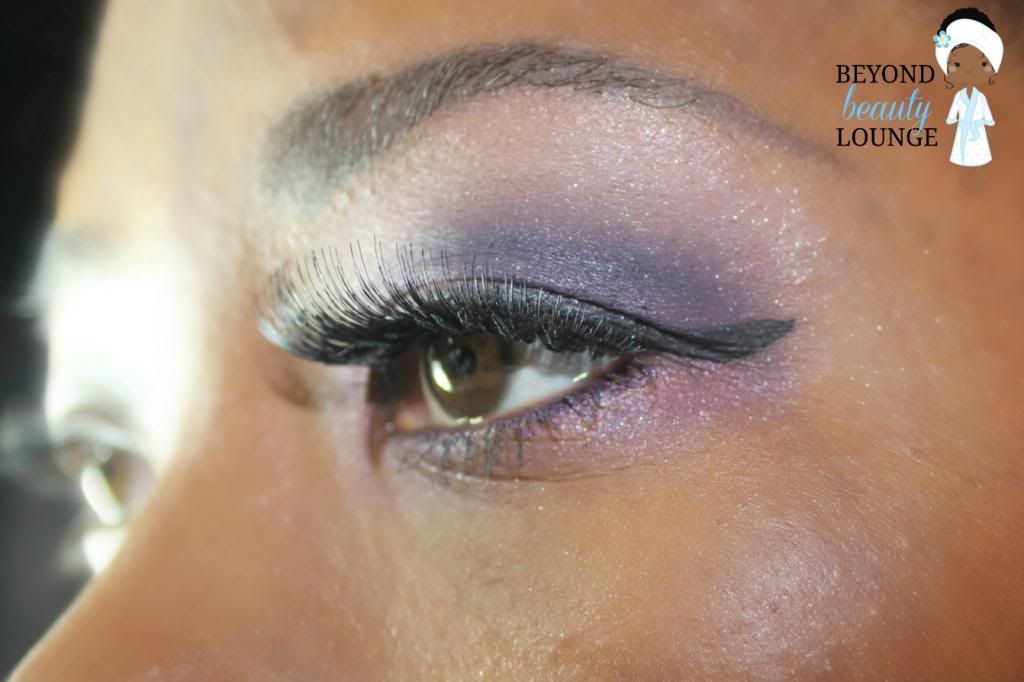 With Flash

Have you tried any of the new Wet n Wild palettes? If so what do you think of them?